FULL RECIPES

Below you will find recipes using our own WillPowders by Chef Goldfarb.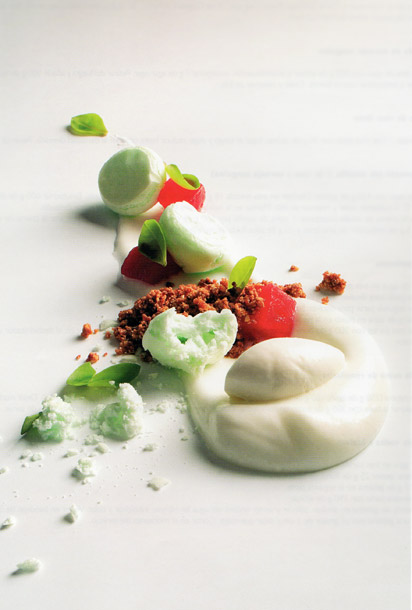 VIRTUALITY
The dessert that stands for philosophy of experiential cuisine
Inspired by the virtual oyster from Davide Scabin, we make the dish that exists based on the perception of the guest; that is, it tastes like more than it is, or less than it is, but never the same to any two people, because it forces them to imagine and instill their own values onto the flavor, texture, technique of the dish.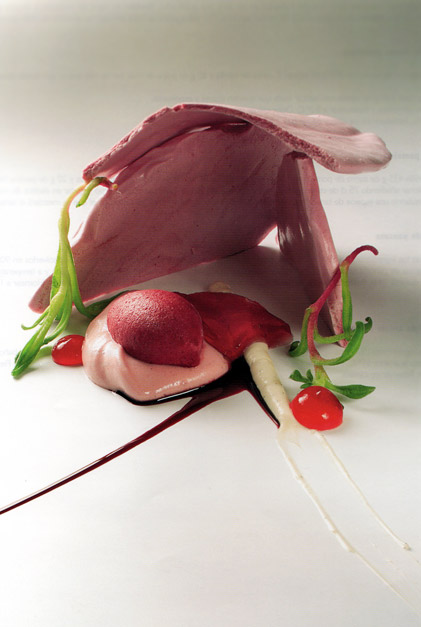 RED: HOMAGE TO GAGNAIRE, CHINA
This dessert is a study in ingredient, the first level of creativity in the kitchen. In this case the ingredient is a color, red. This dish was inspired by the RED homage to China from Pierre Gagnaire. We make this dish to homage Pamela Yung, assistant Chinese.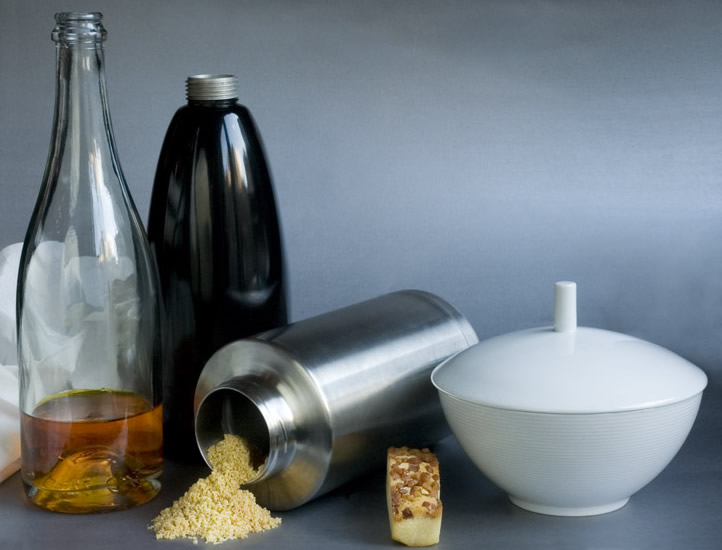 ST. BARTHES MAY 2001
This dessert is a technique study: carbonation of fats. It is also a representation of my day at the beach in St. Barth's, when I was working on a book (not published). This was chosen as the worst dessert in New York in 2004! Also notable is the pastry cream technique, inspired by Massari of Brescia, 600g of egg yolks per liter; we make it our own by using corn pulp instead of corn starch as the thickener.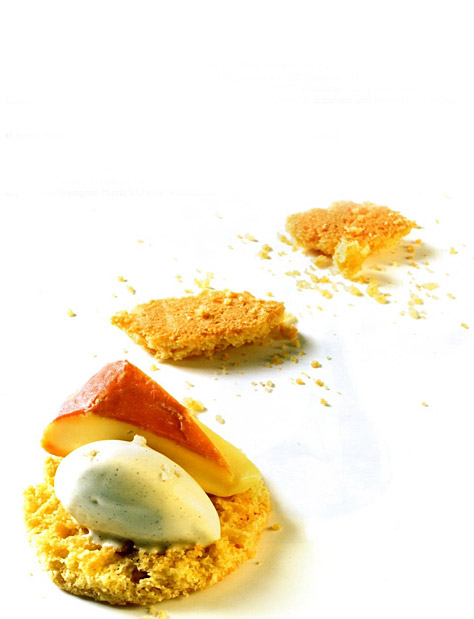 BOCADILLIO HELADO AMORE
Ice cream sandwich or bocadillo helado or sandwich ice cream
inspired by walks along the promenade in roses with ruben Garcia and reading the signs of the chiringuito de playa. No kissing! The love comes from my wife. This is the taste that makes her smile. It is the most simple pleasure. (2002 I was engaged to my wife after meeting her eight weeks earlier!)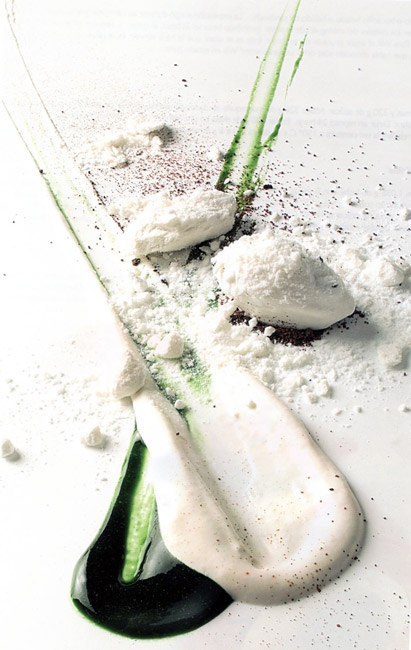 WAKAME COCO
solitude wakame coco
this was the first dessert that I made, the most simple and the most difficult. It is the synthesis of two flavors, the longing for the perfect match that defines solitude…